Guide to Choosing the Best Frozen Food Distributors for Your Business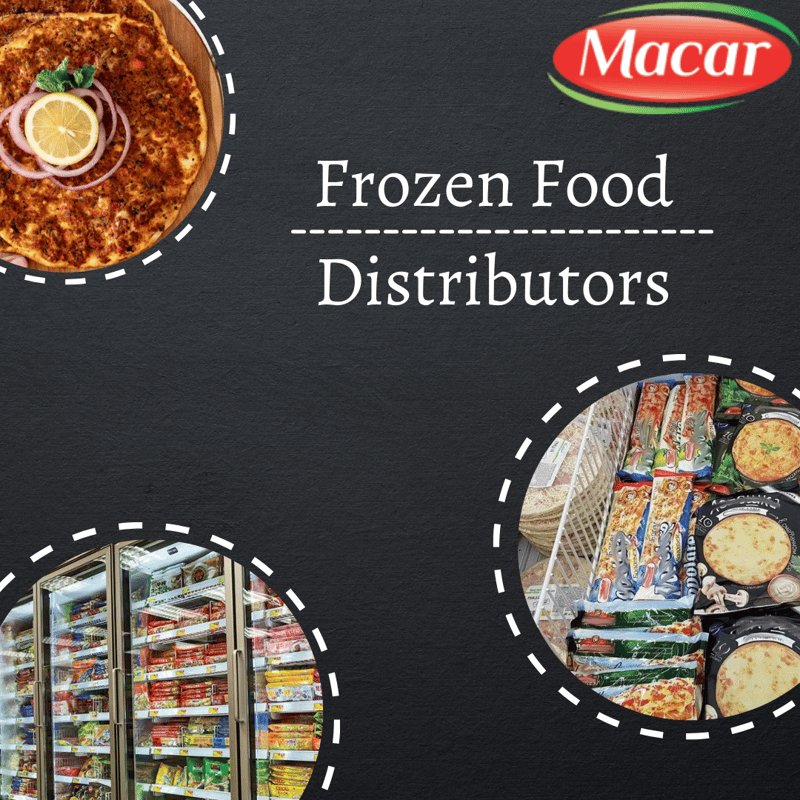 Choosing a good frozen food distributor in your area is the key to making your business thrive. After all, the quality of the food you serve your clients, coupled with good customer service, is what makes them repeat customers. Here, we'll give you some tips to choose your frozen food distributor adequately.
Different Types of Frozen Food Distributors You Can Find
Before actively looking for a food distributor, you need to comprehend the different types that exist in order to determine the one that adapts best to your business:
Full-line Distributors
Full-line distributors mostly proffer a wide array of products, serving as a comprehensive solution for various food service outlets. They are mostly catered to smaller businesses. Full-line distributors usually extend a diverse range of products, serving as a one-stop solution for your needs. But, they usually lack expertise in specialized products or niche markets.
Specialty Distributors
Specialty distributors focus on specific product categories like organic, gourmet, or ethnic foods, aiming at several punctual niche markets. Specialty distributors usually possess specialized knowledge in a specific product category and tend to have a targeted customer base. Yet, they might as well have restricted product variety compared to full-line distributors.
Cash-and-Carry Wholesalers
Operating warehouse-style outlets, these wholesalers facilitate bulk purchases at lower prices, but they usually serve large enterprises or facilities such as hospitals or large venues.
Cash-and-carry wholesalers tend to be cost-effective because of the purchase volumes they handle since most of their clientele demand large quantities of products. The downside is they usually lack extensive support and customer service compared to other distributor types.
In short, it is best to determine the size of your business so as to understand the type of distributor you'll be needing.
Steps to Choose the Right Distributor for You
1. Make a List of Possible Candidates
Here is where you actually take the matter into your own hands. Begin your quest by compiling a roster of potential distributors. Leverage tools such as industry directories, trade shows, and recommendations from peers in the food and beverage field. Networking does play a role in finding good deals, so also have in mind how your connections can benefit your business.
Additionally, consider delving into diverse online hubs, which are meant to connect food distributors and buyers like you.
2. Narrow It Down Considering Your Needs
Your list can get quite extensive if you don't tailor your options to those that suit your business best. Otherwise, you risk wasting valuable time in trying to connect with distributors that are simply not cut out for what you require. Here are some aspects to take into consideration when choosing a distributor:
Product Compatibility: Verify that the distributor has a track record of dealing with similar products and can address your unique business requirements
Geographic Coverage: Pinpoint food distributors who operate within your intended market area to amplify your product's visibility. Logistics are something to consider
Reputation: Investigate each distributor's standing in the industry, examining positive customer reviews and testimonials to gauge their credibility
1. Take Action, Follow Up, and Make It Happen!

Here is where once you have decided upon your criterion for selection, and once you have reduced your options to the ones you consider the most viable, you'll need to have meetings with them and assess how much of a good fit you are.
Here are some additional tips that might help you along the way:
Ask for those questions that you believe are important, i.e., pricing, additional fees, customer support options, and others
Try to identify the one who calls the shots and direct your efforts toward them. It'll smoothen the ground for further negotiations
High-Quality Food Distributors in Florida
As you can see, getting good distributors is not an easy task. Nevertheless, if you are located in Florida you can get to work with a multi-faceted distributor whose values are quality assurance and adaptability to your market needs. Contact us for more information.